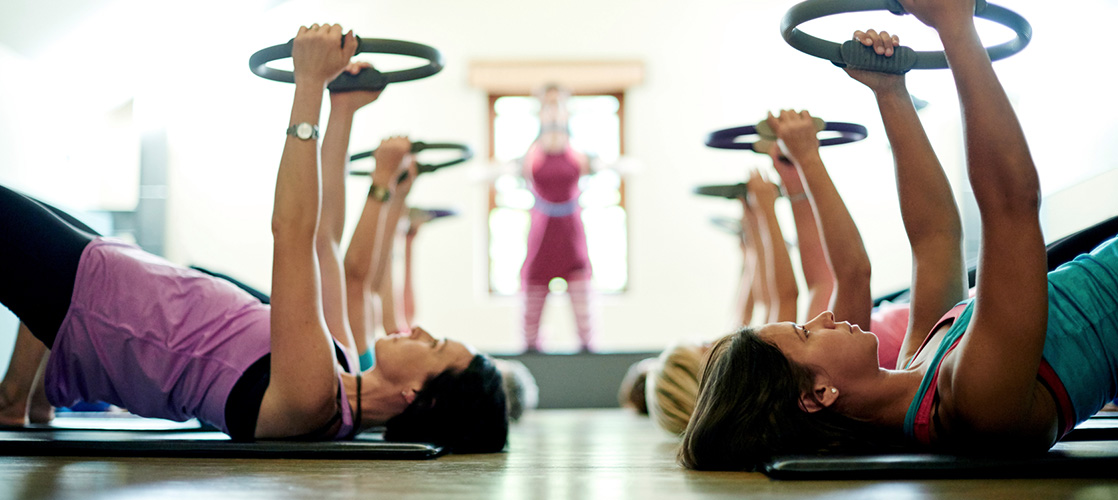 Clinical Pilates
Physio-led clinical Pilates in Macclesfield
CLINICAL PILATES
CLINICAL PILATES CAN HELP IF YOU:
Suffer from a condition such as arthritis or chronic back pain

Need to rehabilitate following injury

Are a runner or cyclist and wish to compete more efficiently with fewer injuries

Want to maintain good joint and muscle health
EXPERT TUITION
If you join a Pilates class with Club Physiotherapy you will receive expert tuition from a qualified physiotherapist. All of our class instructors are trained with the world leading APPI (Australian Physiotherapy and Pilates Institute)
PERSONALISED PROGRAMMES
You will receive an initial assessment with one of our physiotherapists so that we can understand your specific needs. Your class programme will be right for you and because we are trained healthcare professionals we can offer advice and exercise tweaks throughout to meet your specific needs.
FRIENDLY. CHALLENGING. SAFE.
Your class instructor will help you get the most out of your Pilates class. They will guide you on how to perform each exercise correctly, making you more effective in class and less likely to injure yourself.
NO EQUIPMENT REQUIRED
You don't need to buy any additional equipment. All of our classes take place in our custom Pilates studio, fully equipped with everything you need including mats, blocks, bands, balls and more You can park on-site for free too in our customer car park.
SMALL CLASS. BIG GAINS.
After your initial assessment you will join a class with people at a similar level as you. By starting at the right level you can progress together at the right pace. Classes are kept to a maximum of 8 people so you will always receive the attention you need to succeed.
1:1 SESSIONS
If you feel that you want an even more focused programme we do offer private Pilates sessions. At least 4 sessions will be required to ensure that the correct input is provided for effective learning and safe home practice to ensure progression.
JOIN YOUR PILATES CLASS TODAY
Initial 6 class course (Inc. Assessment) = £75
6 class course = £65
Private class (30 minutes) = £22
Private class (60 minutes) = £44
Private small Group classes/courses = £POA
GET IN TOUCH
CALL US NOW TO BOOK AN APPOINTMENT OR CONTACT US VIA THE FORM BELOW
01625 510394 OR 07375026978